Brusniver is a herbal preparation based on cowberry, dog rose and other herbs, which has diuretic (diuretic) and antimicrobial properties.
It is prescribed in complex therapy in the treatment of cystitis, urethritis and other diseases. A special feature of the drug is its safety for pregnant women and other categories of patients who, for medical reasons, are prohibited from using strong antibiotic drugs.
On this page you will find all information about Brusniewer: the full instructions for use on this medicated medium, average prices in pharmacies, complete and incomplete analogs of the drug, as well as reviews of people who have already applied Brusniver. Want to leave your opinion? Please write in the comments.
Clinical and pharmacological group
Phytopreparation with diuretic, antimicrobial and anti-inflammatory action.
Conditions of leave from pharmacies
Available without a prescription.
Price list
How much is Brusniewer? The average price in pharmacies is at the level of150 rubles.
Form of issue and composition
The plant harvest is produced in the form of crushed raw materials.
The basis of the drug (namely 50%), as can be understood from the name of the drug, is the leaves of cranberries. The remaining 50% is a mixture of non-uniform particles of leaves, fruits, flowers, stems, flower stalks, pericarp, petals and branches of dog rose, St. John's wort and string. The color of the mixture varies from light to dark green. Sometimes the shade can be light brown, brown, red-orange or yellowish-white.
According to reviews, Brusniver has a slightly pronounced smell, the taste of the finished water extract is bitter, astringent.
Pharmacological effect
Plant harvesting is characterized by antimicrobial activity against Escherichia coli, Staphylococcus, Pseudomonas aeruginosa, Proteus and some other microorganisms.
The effect of phytopreparation is due to the content in the grass of a string of tannins and polysaccharides; in the fruit of dogrose - vitamins C, K, R, sugars, organic, including tannins; in the herb of St. John's wort - flavonoids, anthraquinones (hypericin), essential oils; in the leaves of cowberry - glycosides, arbutin, flavonoids, organic acids; in leaves of bearberry-glycosides (arbutin, matiarbutin), organic acids, flavonoids, tannic substances, catechins.
Indications for use
According to the instructions, Brusniewer is shown in the complex therapy of urological, gynecological and proctological diseases.
In proctology, Brusniewer is prescribed for:
Proctitis;
Proctosigmoiditis;
Anal fissure;
Hemorrhoids;
Kolite.
In urology phytopreparation is prescribed in combination with other medicines with:
Cystitis;
Pyelonephritis;
Urolithiasis;
Prostatite;
Urethritis.
In gynecology the drug is indicated in the treatment:
Contraindications
According to the instructions to Brusniewer, the only contraindication to prescribing the drug is hypersensitivity to any of its ingredients.
Application in pregnancy and lactation
The use of Brusnivera during pregnancy and during breastfeeding is possible if the potential benefit to the mother exceeds the possible risk to the fetus and the baby. It is necessary to consult a doctor.
Instructions for use
In the instructions for use, it is indicated that the Bronvis inward or locally, in the form of a freshly prepared decoction or infusion.
Decoction: one briquette (8 g) is poured into 500 ml of boiling water, insisted for 1 hour and boiled under a lid on low heat for 15 minutes, cooled at room temperature for 45 minutes.
Infusion: one briquette is poured in a thermos bottle with 500 ml of boiling water and insist for at least 2 hours.
The water extract obtained by these methods is filtered and applied in warm undiluted (inside, microclysters) or diluted 2 times (irrigation, douches, baths, lotions).
Inside appoint in doses 1 / 4-1 / 3 cup 3-4 times / day.
In urology decoction (infusion) is used inside by the indicated scheme for 1-3 weeks. In the chronic course of the disease, the duration of treatment can be increased to several months. Simultaneously, it is possible to apply topically (microclysters) for 1-2 weeks 1-2 times / day.
External apply in a warm form. In this case for irrigation, syringing, baths, the broth or infusion is diluted 2-4 times, for microclysters 25-50 ml of undiluted warm broth (infusion) is used.
In gynecology apply inside for 2-4 weeks and at the same time locally (baths, irrigation, syringing, lotions, microclysters) - warm undiluted broth (infusion) 1-2 times / day.
In proctology apply for 1-3 weeks simultaneously inside and locally, in the form of warm lotions (1-3 times / day) and microclysters (50 ml per night); when colitis - only inside.
.
Side effects
People with a tendency to develop reactions of an allergic nature and intolerance to plants in the collection may develop rash, itching and urticaria.
special instructions
It is permitted and even recommended the use of Brusniver during pregnancy. Phytopreparation is completely harmless to the body and is allowed to use from the first weeks of pregnancy and up to the birth of a child.
Phytosborum is prescribed for the treatment of edema arising in the process of bearing a child. It has a mild diuretic effect, as well as anti-inflammatory and antimicrobial. And thanks to the vitaminized composition, the phytopreparation helps to strengthen the woman's immune system.
Drug Interactions
Studies have not been conducted, therefore, it is impossible to talk about the interaction of herbal tea with other drugs.
Reviews
We picked up some reviews of people about the drug Brusniewer:
Nastya. In the treatment of cystitis used decoctions. The doctor prescribes after she canceled antibiotics. I prescribed decoctions of herbs, because she said that cystitis needs to be cured, and not leave the treatment only after the symptoms have been removed. Here during three weeks I drank more broths. Cystitis does not bother anymore.
Violetta. I often get cystitis, especially in the fall. I started to drink vegetable tea in a complex with tablets. Then I decided to do the prophylaxis twice a year. And it helped me. Already three years about a cystitis and I do not recollect
Irina. I was recommended to drink it by an obstetrician-gynecologist during pregnancy, because of some bacteria in the analysis of urine. Really helped. When his saw - the tests were good, as stopped drinking, then after a while again there was a bad urine test. Now I use for prophylaxis.
Olya. I have been buying the Brusniver collection of the Krasnogorsk plant for 2 years now, this is an excellent preventive and remedy for cystitis. I drink it both at work and at home when I take a course, it is easily brewed, the taste of pleasant herbs. I chose this collection because of a very reasonable price and excellent action, in the composition of only grass, no harm to immunity. By the way, you need to buy herbs and preparations only in pharmacies, where they pass quality control.
Analogues
There are no complete analogues-synonyms of vegetable tea, except for the means of Brusniewt-T.
Related drugs:
Bekvorin;
Brusniewer-T;
Gerbafol;
Urflorin;
Phytonefrol;
Bearberry leaves;
Cowberry leaves;
Bearberry extract;
Urological (diuretic collection);
Horsetail field extract dry;
Highlander pochechuynogo grass.
Before using analogues, consult your doctor.
Storage conditions and shelf life
Brusnivere must be stored in a dark place out of reach of children, away from open flame and heat sources. The storage temperature should not exceed 25 ° C.
Shelf life is 3 years.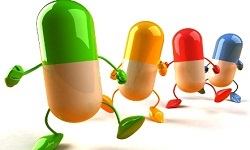 How to choose probiotics for the intestine: a list of drugs.

Effective and inexpensive cough syrups for children and adults.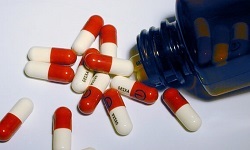 Modern non-steroidal anti-inflammatory drugs.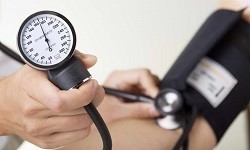 Review of tablets from the increased pressure of the new generation.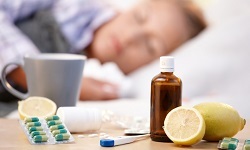 Antiviral drugs are inexpensive and effective.